Why Marine Labs?
Ocean, coastal and Great Lakes laboratories are vital, place-based "windows on the sea." They connect communities with cutting edge science, while providing students and citizens with meaningful learning experiences. The members of National Association of Marine Laboratories (NAML) work together to improve the quality and relevance of ocean, coastal and Great Lakes research, education and outreach. NAML's core values include: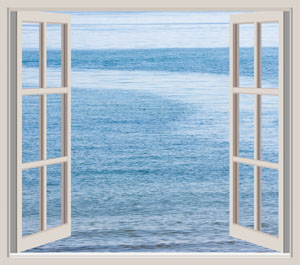 The conduct of basic and applied research of the highest quality, making use of the unique capabilities of coastal laboratories in conducting education, outreach and public service;
Developing and maintaining core infrastructure that collects data needed to improve predictions of natural and human caused disasters and support the management of marine resources for the benefit of environmental and human health needs;
Encouragement of effective management and conservation of marine and coastal habitats and resources using ecosystem-based management approaches that restore ecosystem health;
Providing education and training to ensure a well-trained STEM workforce, effective natural resource managers and a wise, engaged voting citizenry.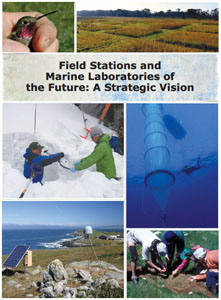 The National Science Foundation (NSF) recently supported a proposal from the National Association of Marine Laboratories (NAML) and the Organization of Biological Field Stations (OBFS) to review the contributions being made by and the challenges facing both field stations and marine labs (FSMLs). This effort comprised a workshop held in November, 2011, a survey of over 225 labs and stations and ultimately the publication in 2013 of a report,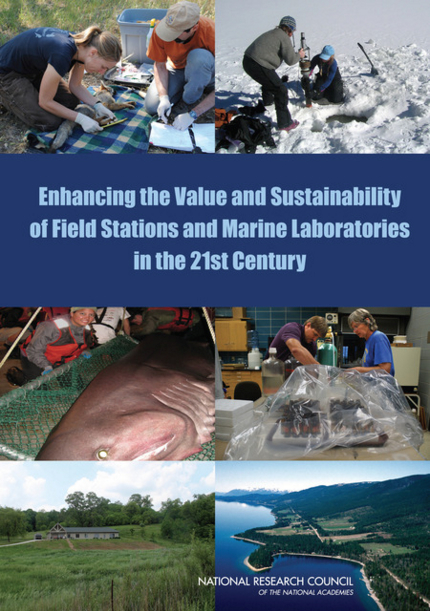 the "Field Stations and Marine Laboratories of the Future: A Strategic Vision" that reviewed the nature of research and education being supported at FSMLs and provided strategic recommendations for the future of these important facilities.This report catalyzed the National Science Foundation to commission a National Academy of Sciences Panel to further assess the status and contributions made by FSMLs, which in turn developed a report entitled "Enhancing the Value and Sustainability of Field Stations and Marine Laboratories in the 21st Century" that observed:
"Field stations are national assets formed by the unique merger of natural capital, intellectual capital, social fabric, and infrastructure that leads to the important scientific endeavors required if we are to understand our rapidly changing natural world."



copyright © by The National Association of Marine LaboratoriesTM

The National Association of Marine Laboratories (NAML)
1313 Dolley Madison Blvd Suite 402
McLean VA 22101, USA
Phone: 703-790-1745